Free & Clear Refinance Florida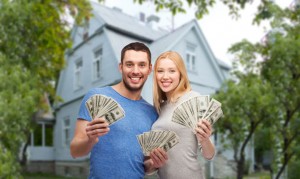 You have 100% equity in your home or property. It's paid-off and in great condition. However, your bank has declined your application. Whether it is credit score or income verification, there were many reasons for rejection and you're not the only one. OVER 60% of applicants get turned down!
At AHL Hard Money Network, our investors provide an alternative source of private financing or refinancing your home, vacation property, condo, town-home in Florida. Hard or private money applicants turn to our investors when there is nowhere to go. You still used your paid-off property as collateral. No questions asked. NO HASSLE, EASY, and FAST!
Close in 3 to 12 days after review!
We serve private homeowners, real estate investors, commercial building owners, mortgage brokers, and title companies. Our investors can get you money fast, refinance your home, get a short term equity loan! Private investors provide hard money loan programs based on the equity of your Florida home.
Short term hard money loans are 3/5/7 years up to 10 years
Long term hard money loans, such as 15/20/30 year terms.
Why Hard or Private money programs:
You have been turned down for a mortgage, loan, refinancing
You are the owner of free and clear property in Florida
Credit issues, low FICA scores, bankruptcy
You owe child support or IRS Lien but have equity in your property
Recent short sale, foreclosure, bankruptcy
Self-employed with income verification
AHL Hard Money Network resources our investors private finance loan applications when banks will not. For any reason, you have been turned down but you have equity, you have options. Florida Hard Money loans are FAST, EASY, and HASSLE FREE! Close in 3 to 12 days!
Don't wait and lose an opportunity of getting cash out. Hard Money through our partnering lenders work with you in all situations. We offer programs for single family, owner-occupied, non-owner occupied properties. AHL will even help you improve your credit.
GET ANSWERS NOW! CALL 727-239-1434
Florida Home Equity Loan | Free & Clear Refinance Orlando